For 40 years in Courmayeur, the reference point of good kitchen, traditional and not only.
In a rustic environment but elegant and refined, the Caglianone family will be happy to welcome you with their hospitality and passion offering you an excellent kitchen strictly seasonal prepared with good locals and national products.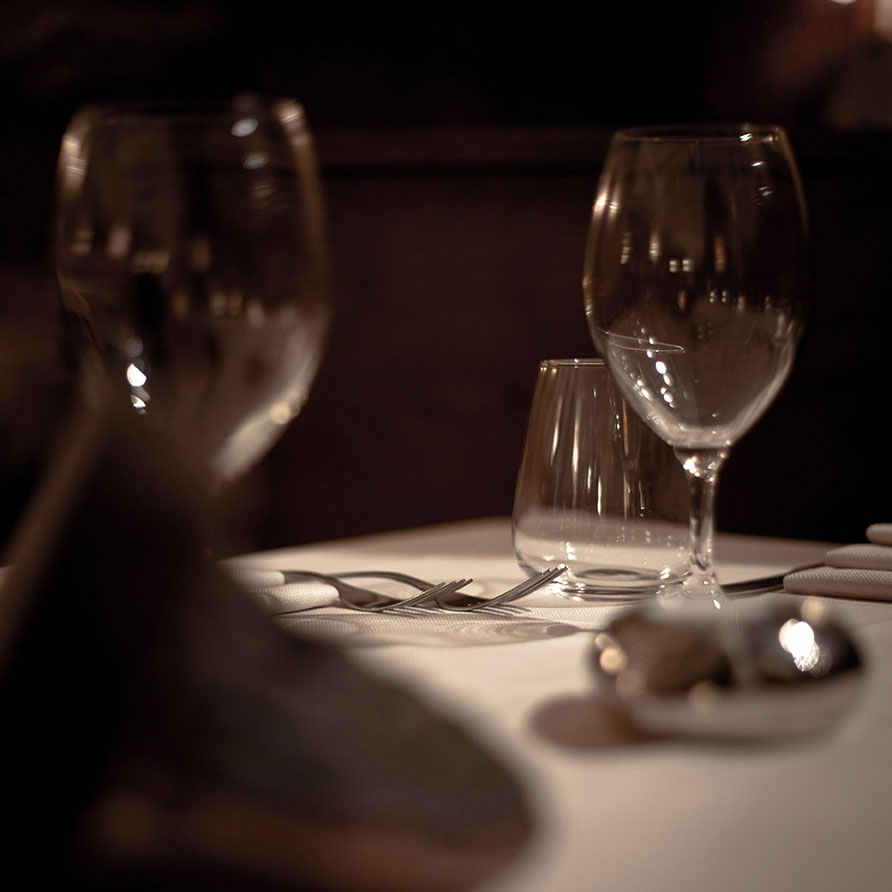 We not accept bookings by email
Mariarosaria S
1 Febbraio 2023
Ottima cena in Courmayeur Bella cena con tanti piatti tipici. Risotto e crespelle eccezionali. Simpaticissimo e ospitale il proprietario, attento ad ogni esigenza.
Giovanni M
1 Febbraio 2023
Ottimo locale a Courmayeur Locale splendido, personale eccellente.La cucina è eccezionale, saporita e di ottimo livello..L'ambiente è accogliente e familiare.
Eccezionale (filetto supremo) Posto magnifico, mi trovavo qua casualmente con i miei amici e non abbiamo esitato a provare questo ristorante nel centro di Courmayeur.Abbiamo mangiato il filetto con la crema di tartufo e porcini e ci tengo a precisare che è stato quello più buono mai assaggiato! Lo consiglio vivamente.Come dolce abbiamo optato per una crostata ai mirtilli della casa: eccezionale!
Perfetto come sempre Tutto perfetto dagli antipasti al dolce. Consiglio vivamente il filetto. Vino della casa ottimo e prezzi contenuti. Consigliato vivamente.
Consigliatissimo Ristorante bellissimo, cibo ottimo e personale genilissimo, consigliato a tutti.Filetto eccezionale da provare assolutamente a Courmayeur.
Great food and nice service Our first trip to Courmayeur, and a bit lost due to lack of knowledge of the restaurants to choose.At Google we found information of this restaurant, and were lucky they had a table available.On a busy Thursday evening, we enjoyed the friendliness of staff, and of course the food served. Especially their homemade tagliatelle can be recommended.
enrico88c
29 Gennaio 2023
Come al solito! Perché come al solito mi trovo bene!...piatti deliziosi e personale gentilissimo...per non parlare del locale che rispecchia ciò che cerco quando vado in montagna!Mi raccomando se prendete i paccheri al ragù di cinghiale non chiedete il formaggio...sarebbe un peccato!😉Io oggi ho preso le crespelle!
Ottimo Un posto speciale dove gustare la tipica cucina valdostana. Ottima cucina, servizio impeccabile e tanta simpatia! Da provare e riprovare!
Tutro Ottimo!!! Tutro Ottimo!Cucina tipica valdostana e carne alla brace ottina.. personale gentile e accogliente, proprietario super simpatico e disponibile, ci hanno coccolato per tutta la serata.SUPER Consigliato !!!!
Outstanding Brilliant food and very friendly staff. Ciro looked after us excellently! Thank you for such a good meal!